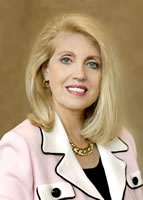 Deborah Bauer is the founder of Drake Commercial Group, a commercial real estate brokerage firm headquartered in San Antonio, Texas. Deborah has been in real estate since 1977, when she opened her first office in Austin. In 1982 she moved into the competitive specialty of commercial real estate and in 1992 she formed Drake Commercial Group in San Antonio.
For the past 26 years she has represented investors and developers in large land tract purchases. In addition to marketing in San Antonio, she also does business in Austin, Texas; and Park City, Utah. Drake Commercial Group's reputation, as well as Deborah Bauer's commitment to excellence, has earned her the respect of the commercial real estate community as a top professional.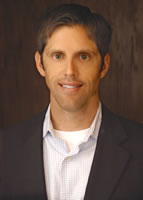 Travis Bauer is the president and Deborah's son. He joined Drake Commercial Group in 1995 upon graduating from the University of Texas at San Antonio with a degree in Business. Travis has proven instrumental in helping to grow Drake Commercial Group into one of the leading commercial real estate brokerage firms in South Texas. His attention to detail, creative outlook and dedication to each of his clients has earned him respect and industry praise.
» View some of the properties we have represented and marketed